COACHING
The SMF Coaching program provides participants with a basic understanding of AFL coaching and the key traits of what makes a Good coach. The program focus's specifically on helping coaches:
Create team culture
Understand the role they play in player development
Create effective training programs
Communicate with players effectively
Maintain enthusiasm and excitement in players
The Stephen Michael Coaching program is Managed by Tony Micale who boasts more than 40 years' experience in Coaching and Coach development ranging from the AFL through to State Development Academy's'.
To find out more about the Stephen Michael Foundations' Coaching program please contact Liam Anthony liam@smfoundation.org.au or 0408 929 960.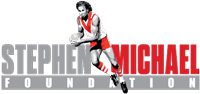 Respect  •  Inclusion  •  Trust • Empowerment